Each quarter, the AWS Heroes program recognizes technical enthusiasts who lift up the greater AWS community through various approaches. While these inspirational individuals are driven to knowledge share, they sometimes discover novel and fun ways of using technology, such as leveraging LEDs to create a magical display of holiday lights. Many are also contributing heavily in their local communities by leading user groups, bootcamps, and workshops, speaking at conferences to share solutions, and beyond.
Without further ado, we're eager to introduce the latest cohort of Heroes to the world—let's give them a grand welcome!
Alex Lau – Hong Kong
Community Hero Alex Lau is a Lead Instructor of Tecky Academy with a focus on full stack, mobile apps, and AWS technologies. Enthusiastic about teaching and sharing, Alex has been an active leader in the Hong Kong developer community since 2015. He has organized annual hackathons and founded a coding bootcamp, growing the community to over 1,000 members. Earlier this year, he took the stage at the AWS Summit Hong Kong to introduce the cutting edge of AWS technologies, and also led a session during the Hong Kong AWS GenAI Solution Day.
Brian H. Hough– Boston, USA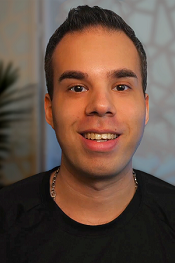 DevTools Hero Brian H. Hough is the founder of the Tech Stack Playbook®, a software engineering firm serving enterprise and startup clients, and a media brand with over 10k+ followers. His talks, presentations, and work have been featured by AWS, freeCodeCamp, MongoDB, and NASA. Brian has also served as a mentor for AWS' All Builders Welcome Grant Program and other tech communities, as he enjoys lifting up the voices of builders and empowering everyone to build the future they want to see in the world. In addition, he has spoken about full-stack development, microservices, MLOps, and Infrastructure as Code at conferences including, AWS re:Invent, AWS Summit New York, Geekle's Worldwide Software Architecture Summit, DataSaturday, and more.
Dheeraj Choudhary – Maharashtra, India
Community Hero Dheeraj Choudhary is a lead engineer focused on the AWS cloud and the DevOps domain with over 10+ years of IT experience. He specializes in DevOps and build and release engineering, and software configuration management. As an AWS User Group Pune leader, he is passionate about co-organizing physical meetups and AWS Community Days. Additionally, Dheeraj is an active international speaker at AWS community events, and conducts guest lectures and workshops on AWS cloud computing at colleges and universities in Pune.
Evandro Pires – Blumenau, Brazil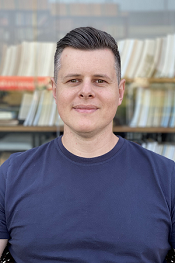 Serverless Hero Evandro Pires is a CTO who started programming when he was 12 years old. His background is in technology and entrepreneurship, and he has led important projects in internet and mobile banking, and AI and low code for SaaS solutions. Since 2020, Evandro founded and hosts a podcast dedicated to serverless called, "Sem Servidor." Evandro is also the organizer of the first ServerlessDays in LATAM.
Kazuki Miura – Hokkaido, Japan
Community Hero Kazuki Miura is a senior engineer at Hokkaido Television Broadcasting Co., Ltd. (HTB). He is involved in the development and operation of the company's video on demand service and e-commerce service. Kazuki continues to share his knowledge gained through the development of web services widely with the Japanese AWS User Group (JAWS-UG).
Linda Mohamed – Vienna, Austria
Community Hero Linda Mohamed has been navigating the tech landscape for over a decade. She is currently at EBCONT where her primary focus and specialization is in cloud technologies, IT process optimization, and agile methodologies. Linda also holds the title of Chairperson for the AWS Community DACH Support Association, and is an active member of a funding advisory board. When she is not guiding companies on their cloud journey, she is diving into AI/ML services and technologies, and sharing her insights at AWS community events and other tech platforms.
Monica Colangelo– Milan, Italy
DevTools Hero Monica Colangelo is a principal cloud architect with 15-years in the IT industry. Her experience spans across operations, infrastructure, and notably, DevOps. Automation and operational excellence have always been central to her work, guiding her approach and solutions. Monica is also a regular speaker at tech conferences, sharing her expertise and insights. Furthermore, she is an advocate for diversity and emphasizes the need for a stronger representation of women in the tech sector.
Nick Triantafillou – Wollongong, Australia
Community Hero Nick Triantafillou is a cloud engineer, educator, User Group founder, and Christmas Light enthusiast. He was one of the original course instructors at the cloud education startup A Cloud Guru, having taught over 1 million students the fundamentals of AWS, and produced the world's first AWS Certified DevOps Engineer course. He is also the founder of his local Wollongong AWS User Group, co-founder of the Sydney Serverless Meetup, and has assisted in the planning and operation of both the ServerlessConf and ServerlessDays ANZ conferences. He currently runs "NickExplainsAWS," where he is attempting to make a video about every single AWS service on TikTok and YouTube. In addition, every December Nick brings traffic to a standstill by installing over 75,000 LEDs on his house for his serverless, AWS powered light show spectacular.
Learn More
If you'd like to learn more about the new Heroes or connect with a Hero near you, please visit the AWS Heroes website or browse the AWS Heroes Content Library.
— Taylor